(514) 695-7450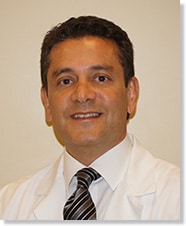 1 Rue Holiday, Suite 813
Pointe Claire, Quebec H9R 5N3
Serving patients seeking breast augmentation surgery in Montreal and the surrounding area
Arie Benchetrit, MD, FRCS, is a well-renowned Montreal plastic surgeon with more than 20 years of experience. He is a Fellow of the Royal College of Physicians and Surgeons of Canada, and is double board-certified in plastic surgery and general surgery. By combining artistry with surgical innovation, Dr. Benchetrit is able to provide his patients with beautiful cosmetic results in a safe, effective and reliable way.
Before

After

Before

After

Before

After

Before

After

Before

After

Before

After

Before

After

Before

After

Before

After

Before

After
Montreal breast augmentation, facial rejuvenation and body contouring patients turn to Dr. Benchetrit for all their cosmetic needs. Dr. Benchetrit offers breast augmentation, breast reduction or breast lift surgery to improve the size, shape or placement of the breasts. He also provides body contouring procedures, such as tummy tuck and liposuction, to help patients attain the svelte figure they desire. For patients seeking facial rejuvenation, Dr. Benchetrit performs facelift, rhinoplasty ("nose job surgery"), brow lift or eyelid surgery to restore a youthful appearance to the face.
For patients seeking non-surgical cosmetic options, Dr. Benchetrit is pleased to provide injectable treatments, such as Botox, Restylane and Juvederm, to restore radiance to the face; facial lasers such as the Fraxel to reduce wrinkles, brown spots, scars and stretch marks; and non-invasive body contouring treatments, such as UltraShape, to remove fat. Dr. Benchetrit also offers non-surgical cosmetic treatments such as Thermage and Accent to tighten skin and reduce the appearance of cellulite, as well as chemical peels and microdermabrasion to reduce fine lines and help correct hyperpigmentation. With so many choices available, Dr. Benchetrit can create a highly customized cosmetic treatment plan for every patient.
To learn more about available plastic surgery options or to schedule a personal consultation, please contact Dr. Benchetrit at Cosmedica clinic by calling (514) 695-7450.
In the Media
As a trusted authority on leading-edge plastic surgery procedures, Dr. Benchetrit has been featured on various news networks in both Canada and the United States. The television show "Good Morning America" did a spot on Dr. Benchetrit during which they discussed his innovative cosmetic treatments, namely UltraShape, a revolutionary method of removing fat non-invasively. Fashion magazine featured an editorial on Dr. Benchetrit and his numerous advanced cosmetic procedures, and Plastic Surgery Practice selected him as one of the "Best of 2011 Plastic and Cosmetic Surgeons."
What Do Patients Say About Dr. Benchetrit?
"Dr. Benchetrit made me feel very at ease and because he was so confident I was confident as well. He delivered results exactly as he promised and was very caring and patient b4 and after surgery. I highly recommend him as I will be going back to see him for sure in the future." —V.D.
"Great experience, probably my BEST up to now!! I found Dr.B. very methodical, organized and pleasant. I felt I mattered!! After ALL those needles, I can say Dr.B. is great!! Would I refer my friends to him? ABSOLUTELY!!" —Maria L.
"Dr Benchetrit is very pleasant, professional and highly meticulous as well as the whole staff he works with. If I needed more surgery I would only go to Dr Benchetrit!" —J.T.
More About Arie Benchetrit, MD, FRCS
Arie Benchetrit, MD, FRCS, obtained his undergraduate degree at McGill University. He then earned his medical degree from University of Montreal Medical School. Dr. Benchetrit next completed residencies in general surgery as well as plastic surgery at McGill University.
Dr. Benchetrit currently serves as medical director of Cosmedica clinic in Pointe Claire, outside Montreal, and is on staff at Lakeshore General Hospital. As a leading expert in the field of cosmetic surgery, Dr. Benchetrit is frequently invited to lecture on topics relating to plastic surgery at numerous scientific meetings across North America and Asia. In addition, Dr. Benchetrit serves as president of the Canadian Laser Aesthetic Surgery Society, and is a member of the American Society of Plastic Surgeons, the American Society for Aesthetic Plastic Surgery and the Canadian Society of Plastic Surgeons, as well as many other professional societies.