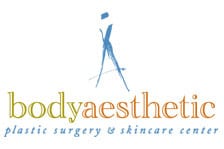 (314) 714-5755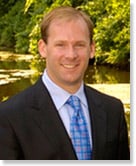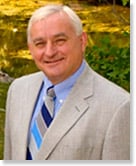 969 North Mason Road, Suite 170
St. Louis, Missouri 63141
Serving plastic & cosmetic surgery patients in St. Louis & the surrounding areas.
The surgeons at BodyAesthetic Plastic Surgery combine their extensive medical training, refined surgical skill and different areas of expertise to assist St. Louis breast augmentation patients in defining and achieving the results they want. The latest surgical techniques and non-invasive technologies that are regularly introduced in the rapidly evolving field of plastic surgery are available at BodyAesthetic, where the art and science of plastic surgery come together to give patients a wide range of options for facial rejuvenation, breast re-shaping and body contouring.
Before

After

Before

After

Before

After

Before

After

Before

After

Before

After
Drs. C.B. Boswell and Leroy Young perform a broad range of aesthetic and reconstructive surgical procedures, yet each has specialized areas of interest and experience. Both surgeons are certified by the American Board of Plastic Surgery. In addition, both surgeons are the some of the only plastic surgeons in the St. Louis area certified as members of the BOTOX Cosmetic National Education Faculty.
Another unique characteristic of the BodyAesthetic surgeons is their interest in research as applied to improving surgical results and continuing their education. They are involved in local and national research studies that include clinical trials of a new injectable tissue filler for adding volume to the face after massive weight loss, other facial filler products for rejuvenation, new products to combat keloid formation and silicone gel breast implant trials that led to their approval. At least one, and sometimes both surgeons are invited to present recent research at every major national plastic surgery society conference. And at least twice a year the BodyAesthetic surgeons teach Master Classes in body contouring after massive weight loss to train other plastic surgeons. They also serve as faculty for courses on breast augmentation and body contouring at national meetings and publish regularly in the leading aesthetic surgery journals.
The physicians of BodyAesthetic Plastic Surgery believe in maintaining high standards of medical care and patient safety with a focus on the needs, comfort and dignity of each individual. This requires collaboration among surgeons, staff, nurses, licensed aestheticians and skin care specialists to ensure that patients understand every aspect of the consultation and treatment process. If you have thought about changing some aspect of your appearance or want to look as good as you feel, BodyAesthetic invites you to explore your options by calling (314) 714-5755 or visiting www.bodyaesthetic.com.
More about the Physicians of BodyAesthetic Plastic Surgery
C.B. Boswell, MD, FACS, is a highly skilled aesthetic surgeon whose formal, undergraduate education includes international study at Oxford University in England. He earned his medical degree from the University of Wisconsin-Madison, where he was a member of the Alpha Omega Alpha medical honor society.
After completing his general surgery and plastic surgery residencies at Washington Universitys Barnes-Jewish Hospital, Dr. Boswell trained with Dr. Young, who was then a Professor in the Department of Plastic and Reconstructive Surgery. In his final year at Washington University, Dr. Boswell was chosen as Executive Chief Resident in Plastic Surgery. He earned his board certification from the American Board of Plastic Surgery in 2003 and is now a Fellow of the American College of Surgeons. He is a member of the American Society of Plastic Surgeons and the American Society for Aesthetic Plastic Surgery.
In recognition of his academic achievements, Dr. Boswell was awarded two prestigious plastic surgery fellowships. He first specialized in facelift and facial rejuvenation while working with Dr. John Owsley in San Francisco. His second fellowship, which focused on oculoplastic and facial aesthetic surgery, was spent at Paces Plastic Surgery in Atlanta. His fellowship training makes Dr. Boswell a highly specialized plastic surgeon experienced in the latest facial procedures, such as endoscopic browlift, blepharoplasty (eyelids), deep plane facelift, short-scar and mini facelift, cheek and midface lifts, and facial resurfacing. His expertise also includes body contouring surgery, eyelid reconstruction, and breast augmentation, reduction and reconstruction.
Since he became a founding partner of BodyAesthetic Plastic Surgery, Dr. Boswell has continued his training in the newest procedures and technologies and been named to the BOTOX Cosmetic National Educational Faculty. For 2006 and 2007, he was included in Guide to America's Top Surgeons selected by the Consumer's Research Council of America. In 2007, he was added to the list of St. Louis Magazine's "Best Doctors."
V. Leroy Young, MD, FACS, has lived in the St. Louis area since 1977, when he began his residency in plastic surgery at Washington University's Barnes-Jewish Hospital. He continued working as a faculty member at Washington University School of Medicine and became a Professor of Plastic and Reconstructive Surgery. In 1999, he was honored with an Endowed Chair, becoming the first William G. Hamm Professor of Plastic Surgery.
After training scores of plastic surgery residents at Barnes-Jewish Hospital, he chose Dr. Boswell to begin a private practice that would be better suited to providing patients more personalized care than was possible at the University. In 2002, he left Washington University after 25 years to become a founding partner of BodyAesthetic Plastic Surgery & Skincare Center.
In addition to being awarded numerous research grants to help pursue his investigations into silicone gel and saline-filled breast implants, Dr. Young was the driving force that led to implementation of a National Breast Implant Registry (NaBIR), which has been adopted by countries around the world. He has been NaBIR's Director since 2000.
Dr. Young is the only three-time winner of the Tiffany Award, given each year for the "Best Scientific Presentation" at the annual Aesthetic Society meeting. In 2004, he became the only surgeon ever to receive a special Aesthetic Surgery Education and Research Foundation award for having "a profound and monumental effect upon the specialty of Aesthetic Plastic Surgery and the quality of service provided to patients."
Nationally recognized as a leading expert on breast augmentation and body contouring, Dr. Young's work has produced more than 160 articles or chapters in major plastic surgery journals and books and earned him invitations to speak at professional conferences around the world. In 2004 and again in 2006, he received the American Society for Aesthetic Plastic Surgery Award of Excellence for Best Article published in a journal. Dr. Young is a member of American Society of Plastic Surgeons and the American Society for Aesthetic Plastic Surgery and serves on several of their leadership committees.
Dr. Young is widely regarded as one of the leading plastic surgeons in the St. Louis area and frequently featured in local TV news programs and St. Louis Magazine's "Best Doctors" issues. His national reputation is reflected by his regular inclusion in the prestigious list of "America's Top Doctors" and appearances as a breast implant expert in national media forums such as CNN and the New York Times. Experienced in all types of plastic surgery, Dr. Young continues to master the latest procedures and technologies.