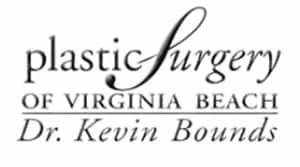 (757) 496-7373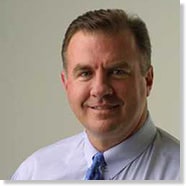 Office:
1815 Colonial Medical Court
Virginia Beach, VA 23454
Mailing address:
1815 Colonial Medical Court
Virginia Beach, VA 23454
Plastic Surgeon Virginia Beach - Dr. Kevin B. Bounds
At Plastic Surgery of Virginia Beach, Dr. Kevin Bounds leads a team that offers the most advanced technology for a wide range of facial and body cosmetic procedures.
Dr. Bounds is board certified by the American Board of Plastic Surgery, the only board recognized and approved for plastic surgery by the American Board of Medical Specialties. His exemplary career spans more than three decades, and the extensive experience gained by performing thousands of procedures is your assurance that your results will be memorable, natural-looking and beautiful.
After graduating magna cum laude from Duke University in 1978, Dr. Bounds attended the University of Virginia School of Medicine, graduating in 1982. He completed his internship and residency at Emory University Affiliated Hospital in 1989.
Although Dr. Bounds is recognized as a leading Virginia Beach plastic surgeon, patients travel from Richmond and throughout Hampton Roads — including Norfolk, Chesapeake, Newport News, Portsmouth, Suffolk and the Outer Banks of North Carolina — to see him.
More About Dr. Kevin Bounds, a Trusted Plastic Surgeon in Virginia Beach
Dr. Kevin Bounds performs an array of breast surgery procedures, including breast augmentation, breast lift and breast reduction. He is also skilled at popular body shaping procedures such as liposuction and tummy tucks and facial cosmetic procedures. Rejuvenating facial procedures he offers include eye lifts (blepharoplasty), necklifts and facelifts.
All surgeries are performed by Dr. Bounds with the assistance of a licensed anesthesiologist (physician) who provides sedation. Dr. Bounds also specializes in non-invasive and minimally invasive procedures such as BOTOX® and the use of dermal fillers to enhance his patients' beauty.
Dr. Bounds' caring style and compassionate approach immediately set his patients at ease, and his calm demeanor ensures that you won't feel rushed into any decision. His primary objective is your utmost comfort and satisfaction with whatever plastic surgery procedure you may be considering — helping you turn back the clock with a beautiful and balanced result. At Dr. Bounds' conveniently located Virginia Beach office, meeting your expectations for a youthful, revitalized look is our mission, and our pleasure.