(617) 997-4636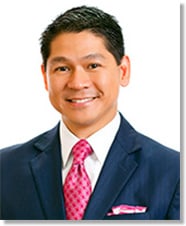 75 Main Street, Suite 105
Millburn, NJ 07041
Serving plastic & cosmetic surgery patients in Northern New Jersey & the surrounding areas.
Erwin J. Bulan, MD, is a board-certified plastic surgeon in Northern New Jersey with more than a decade of experience. He has been selected as one of "America's Top Plastic Surgeons" by the Consumers' Research Council of America. Dr. Bulan has also received the Plastic Surgery Educational Foundation (PSEF) Certificate of Merit, the Clinical Research Award for his article entitled "Health Benefits of Large Volume Liposuction" and the American Medical Association Physician's Recognition Award. Dr. Bulan is committed to rejuvenating and enhancing patients' natural beauty by utilizing the most advanced plastic surgery technology and techniques.
Before

After

Before

After

Before

After

Before

After

Before

After

Before

After

Before

After

Before

After

Before

After
Northern New Jersey cosmetic surgery patients trust Dr. Bulan to provide exceptional breast enhancement, body contouring and facial rejuvenation plastic surgery results. Dr. Bulan provides breast surgery to improve the size, shape and placement of breasts. His breast surgery procedures include breast augmentation, breast reduction and breast lift. The Northern New Jersey plastic surgeon also offers body sculpting surgical procedures such as tummy tuck and body lift surgery to eliminate excess skin that has lost elasticity from the abdominal area and other areas of the body. In addition, he offers liposuction to remove stubborn, excess fat from a variety of areas on the body, such as the midsection, back, thighs, hips, buttocks, upper arms, neck and chin. Dr. Bulan also excels at facial rejuvenation procedures, including facelift, brow lift, eyelid surgery, ear surgery and rhinoplasty (nose surgery), to address signs of aging or bring a sense of proportion to facial features.
At Bulan Plastic Surgery, Dr. Bulan also offers minimally invasive, non-surgical cosmetic treatments. These include injectable treatments such as BOTOX and Juvéderm to improve wrinkles and fine lines; microdermabrasion to repair skin's surface; and laser procedures to restore skin's youthful glow or remove unwanted hair. Together with his staff, Dr. Bulan provides patients with multiple cosmetic options to keep them looking beautiful and rejuvenated.
To schedule a personal consultation with Dr. Bulan to learn more about your plastic surgery or non-surgical options, please contact Bulan Plastic Surgery by calling (617) 997-4636 today.
What Do Patients Say About Dr. Bulan?
"You are an incredible surgeon and an even more amazing human being! Thank you! Thank you! Thanks also to your wonderful staff!" —R. M.
"Thank you very much for making my body look better and beautiful. I appreciate it." —H. T.
"I am writing to thank you…for your skill, professionalism and care. We have been touched by your initial contact, operation and continued follow-up on her procedure. We will be one of your champions in promoting you!" —Anonymous
More About Erwin J. Bulan, MD
Erwin J. Bulan, MD, earned his Bachelor of Science degree in biology from Cornell University in Ithaca, N.Y. He then received his Doctorate of Medicine from the State University of New York Health Science Center at Syracuse. Dr. Bulan next completed an integrated plastic surgery residency at the Georgetown University Medical Center Division of Plastic Surgery in Washington, D.C. Dr. Bulan is a member of the American Society of Plastic Surgeons, the Northeastern Society of Plastic Surgeons, the New Jersey Society of Plastic Surgeons, the Essex County Medical Society and the Alpha Omega Alpha Honor Medical Society.