(305) 596-9700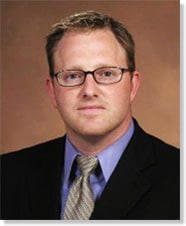 8720 N Kendall Dr. #112
Miami, FL 33176
Serving plastic & cosmetic surgery patients in Miami & the surrounding areas.
Christopher Craft, MD, is one of a select few plastic surgeons in Miami who is fully trained in general surgery, trauma surgery and plastic surgery. Known for his superb technical skill, extensive experience and patient-focused approach, Dr. Craft consistently delivers beautiful and natural-looking results. Because no two patients are alike, the surgeon tailors each treatment to meet the aesthetic needs and desires of each individual patient.
Dr. Christopher M. Craft – Board Certified
Plastic Surgeon in Miami, FL
Dr. Craft performs an array of plastic surgery procedures for the face, body and breasts. Among his most popular body procedures is liposuction, a surgical fat removal procedure that can eliminate unwanted fatty deposits on various body areas including the abdomen, back, thighs, buttocks and upper arms. He also offers tummy tuck (abdominoplasty), which eliminates loose, excess abdominal skin for a tighter and firmer abdomen. He uses advanced techniques to create noticeable yet natural-looking enhancement with various facial rejuvenation procedures, including facelift and rhinoplasty. For patients who wish to turn back the clock on their appearance without surgery or downtime, Dr. Craft offers Botox, dermal fillers and other non-surgical cosmetic treatments.
Dr. Craft is a highly regarded breast enhancement surgeon, offering breast augmentation with silicone gel and saline implants. He also performs breast lift, breast reduction and breast revision to improve the size, shape and position of the breasts. He uses the most advanced incisional techniques to ensure minimal scarring.
To learn more about your plastic surgery options with Dr. Craft, please schedule a one-on-one consultation. Contact his Miami plastic surgery practice by calling (305) 596-9700 today.
What Do Patients Say About Dr. Craft?
"Staff was very friendly. I felt very comfortable with everything. I went in for liposuction and tummy tuck. It's been 5 months and I'm very happy with my results." —Anonymous
"Dr. Craft & his staff are heaven sent! My mother and I went in for some fillers and I must say I was blown away from the moment I picked up the phone to schedule an appointment. The young lady in the front had such a kind demeanor! The office is beautiful, and Dr. Craft is such an honest, talented, meticulous & amazing human being! I wish I could put into words how wonderful our experience was. THANK YOU!! :)" —Anonymous
"Dr. C Craft has performed several plastic surgery procedures and facial rejuvenation treatments over the past three years. I am a medical/ surgical professional and feel Dr. C Craft is one of the best plastic surgeons in Miami. He and his staff are always informative, professional and friendly. I could not be happier with my results and always receive compliments about my appearance. He actively follows up on your care and progress and is always available 24 hours by giving you his cell phone number if you have any concerns. I have full confidence in his care and I will continue to utilize his services in the future." —Anonymous
More About Dr. Christopher Craft
Christopher Craft, MD, earned his medical degree from the University of Tennessee Medical School. He then completed his general surgery residency at East Tennessee State University (ETSU), where he served as chief resident. Dr. Craft completed a prestigious research fellowship in Turin, Italy through ETSU. He then went on to complete his residency in plastic surgery at the University of North Carolina at Chapel Hill. A leader in the industry, Dr. Craft has published many research articles and belongs to a number of professional organizations, including the Florida Medical Association, the American Medical Association, the American Society of Plastic Surgeons and the International Society of Aesthetic Plastic Surgery.