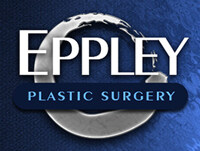 (317) 706-4444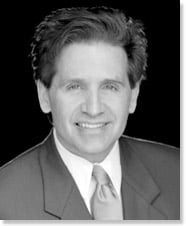 NORTH MERIDIAN MEDICAL BUILDING
12188-A North Meridian St.
Suite 325
Carmel, IN 46032
Serving plastic & cosmetic surgery patients in Indianapolis & the surrounding areas.
Barry Eppley, MD, DMD, is a top cosmetic surgeon in Indianapolis who regularly performs breast lifts and revisions of previous surgeries, including difficult cases such as breast reshaping in patients who have lost significant amounts of weight after bariatric surgery. For patients who desire larger, fuller, more voluptuous breasts, he performs breast augmentation, also known as breast enlargement surgery. Dr. Eppley believes patient education is important to the success of any cosmetic procedure for the breast, and allows the patient to choose between saline and silicone breast implants once they are educated about their advantages and disadvantages. He uses a precise, gentle approach so his patients enjoy a quick, comfortable recovery (typically 1 – 3 days) with minimal swelling and usually little bruising. Dr. Eppley's approach does not require the use of drainage tubes during surgery, so patients do not have sutures that need to be removed.
Before

After

Before

After

Before

After

Before

After

Before

After

Before

After

Before

After

Before

After

Before

After

Before

After

Before

After
Dr. Eppley's exceptional surgical skill, aesthetic judgment and communication are the keys to the outstanding results he is able to achieve. Seeing patients from all walks of life, he treats women with varying backgrounds and goals. To restore changes that have occurred due to pregnancy or gravity, he also specializes in breast lifts (mastopexy); and for women who desire both perkier and fuller breasts, Dr. Eppley's combined enlargement and lift procedure known as "augmentation mastopexy" may be appropriate. Dr. Eppley also performs revision breast surgery, which is designed to improve or correct the result of previous breast surgery. Many women who already have implants placed by another surgeon and are not fully satisfied with their appearance have had tremendous improvements following revision augmentation surgery by Dr. Eppley.
Dr. Eppley's practice is based in the Eppley Lifestyle Spa medical spa facilities (eppleylifestylespa.com), which he founded at Indiana University Health North in Carmel, formerly known as Clarian North Medical Center (iuhealth.org/north) and Indiana University Health Downtown Hospital. These hospital-based spa facilities provide an unparalleled atmosphere of warmth and privacy in safe, secure, state-of-the-art environments.
To schedule a one-on-one consultation with Dr. Eppley and to learn more about your cosmetic surgery options, contact Eppley Lifestyle Spa's Carmel facility or its Indianapolis facility at (317) 706-4444.
What Dr. Eppley's Patients are Saying
"Dr. Eppley, thank you so much for taking such great care of me. Words alone cannot say the thanks I'm feeling. Dr Eppley is an AWESOME person and I can't thank him enough." —Sherry, Breast Augmentation Patient
"From the first consultation in your office to the day of surgery, I felt I was in the hands of an extremely caring, qualified surgeon. Each of my questions was answered in a manner that I felt at ease the day of my surgery." —Karen, Breast Reduction Patient
"Due to bariatric surgery and a weight loss of 106 pounds, I needed a competent plastic surgeon to remove excess skin and contour my body to a more desirable shape. I chose Dr. Eppley for these tasks as he was very knowledgeable, sympathetic to all of my issues, and professional. He answered all of my questions, and made me feel comfortable about the prospect of surgery. My surgery results are fantastic and I look and feel like a new woman!" —Cheryl, Breast Augmentation Patient
More about Barry L. Eppley, MD, DMD
Dr. Eppley earned his Doctor of Medicine degree from Washington University in St. Louis and his Doctor of Dental Medicine degree from the University of Pennsylvania in Philadelphia. In St. Louis, Dr Eppley completed training in Oral and Maxillofacial Surgery at Barnes Hospital, and additional training in Head and Neck Surgery at St. John's Mercy Medical Center. At Indiana University, he furthered his training in General Surgery, Craniofacial and Cleft Surgery as well as full training in Plastic and Reconstructive Surgery.
Dr. Eppley has received numerous National Institutes of Health and private corporate research grants for the evaluation of promising surgical technologies and implants. For his work, he has been awarded nine U.S. and international patents on biomedical technologies. He is a frequent published author with more than 225 journal articles and 35 book chapters to date. Dr. Eppley has also authored two textbooks on facial plastic and maxillofacial surgery.