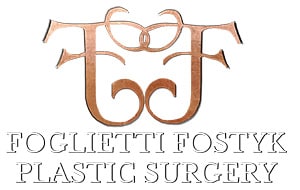 (216) 292-6800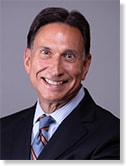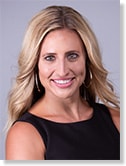 Metropolitan Plaza
22901 Millcreek Blvd. Suite 145
Beachwood, OH 44122
Serving plastic & cosmetic surgery patients in Cleveland & the surrounding areas.
Foglietti Fostyk Plastic Surgery is the trusted choice for men and women searching for surgical and non-surgical cosmetic surgery in Cleveland and the surrounding area. Doctors Mark A. Foglietti and Alanna Foglietti Fostyk have decades of combined experience and are recognized leaders in the industry. They have been featured as plastic surgery experts on several TV programs, magazines and newspaper publications. Specifically, Dr. Foglietti holds three U.S. patents on improved breast implants and is known for creating the Foglietti Natural (Vector) Facelift™, a technique used nationwide by other plastic surgeons today. Upon completing her general and plastic surgery training, Dr. Fostyk joined her father, Dr. Mark Foglietti, in practicing plastic surgery and offering world-class care to Cleveland as well as patients from all over the country and world.
Before

After

Before

After

Before

After

Before

After

Before

After

Before

After

Before

After

Before

After

Before

After

Before

After
The plastic surgeons at Foglietti Fostyk Plastic Surgery offer a full range of cosmetic options for the face, breasts and body. Having invented the Foglietti Natural (Vector) Facelift™ technique, Dr. Foglietti, along with Dr. Fostyk, can minimize facial aging signs on the face and neck through incisions hidden within the hairline and natural creases. The Foglietti Natural (Vector) Facelift™ technique focuses on tightening skin and the SMAS layer in multiple natural vectors of the face and neck. This approach allows for natural-looking rejuvenation with minimal bruising, soreness and downtime. Drs. Foglietti and Fostyk perform other facial cosmetic procedures, including blepharoplasty, brow lifts and rhinoplasty to enhance the proportions and overall appearance of theface. Patients who are not ready to undergo a surgical procedure may benefit from a non-surgical treatment like Botox or Juvederm to temporarily soften the appearance of wrinkles and other aging signs.
Men and women who desire slimmer and more attractive body contours can benefit from the body procedures at Foglietti Fostyk Plastic Surgery. One such procedure is tummy tuck, which addresses loose skin and tissues on the abdomen. Tummy tuck is often combined with liposuction to create a flatter abdominal appearance. Liposuction can also be used to reduce pockets of stubborn fat in the face, neck, arms, back, buttocks, knees and chest. Drs. Foglietti and Fostyk are also accomplished breast augmentation surgeons. They can enhance the volume, size and shape of naturally small or deflated breasts with an array of breast implant options.
To schedule a consultation with Foglietti Fostyk Plastic Surgery, call (216) 292-6800.
More About the Surgeons at Foglietti Fostyk Plastic Surgery
Mark Foglietti, DO, FACOS, earned his Bachelor of Science degree from The Ohio State University. After completing a year of post-graduate work in microbiology and virology, Dr. Foglietti earned his medical degree from the Ohio University College of Osteopathic Medicine, which is recognized as one of the top physician training programs in the country. He completed his general surgery training at OhioHealth Doctor's Hospital in Columbus and his plastic surgery residency at The Plastic Surgery Institute of Des Moines, where he served as chief resident. Dr. Foglietti then completed a fellowship in cosmetic surgery and breast reconstructive surgery with renowned surgeons Drs. Melvyn I. Dinner and J. Sheldon Artz. He is board certified in general surgery and plastic surgery.
In 2000, Dr. Foglietti founded the Cosmetic Surgery Institute, now known as Foglietti Fostyk Plastic Surgery. He currently serves as a clinical professor in plastic and reconstructive surgery at the Ohio University College of Osteopathic Medicine. He has published numerous papers in internationally recognized medical and scientific journals, and has been featured as a plastic surgery expert in local and national news outlets, including NBC, CNN and The Discovery Channel. In addition to his plastic surgery work, Dr. Foglietti has been recognized for his advanced treatment of burn victims and for his international medical and surgical mission trips. Dr. Foglietti stays on top of the latest plastic surgery advances.
Alanna Foglietti Fostyk, DO, earned her undergraduate degree from The Ohio State University and her medical degree from Ohio University's Heritage College of Osteopathic Medicine. She then underwent general surgery training and completed her plastic surgery residency at South Pointe Hospital Cleveland Clinic. Dr. Fostyk recently received the Heritage College Recent Graduate Award, which is given to graduates within 15 years of their graduation who have made positive use of their medical education to serve their community or profession in a leadership role and who have assisted the college through exemplary service or support. She is clinical faculty at OUHCOM and teaches, lectures and gives skills labs to medical students. Dr. Fostyk also currently serves as co-medical director at University Hospitals Bedford Wound Center and Richmond Medical Center. Dr. Fostyk participates in international medical and surgical missions trips on a yearly basis. She contributes a fresh and advanced perspective to an acclaimed and established nationally recognized plastic surgery practice.