(619) 202-4443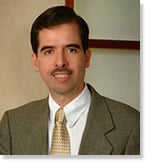 Brasilia #1 Col. El paraiso
Tijuana, B.C.
Juan Carlos Fuentes, MD
Juan Carlos Fuentes, MD, is a board-certified member of the Mexican Board of Plastic, Aesthetic and Reconstructive Surgery and an active member of the Mexican Society of Plastic Aesthetic and Reconstructive Surgery.
Dr. Fuentes is the founder and head surgeon for his own private practice providing a comprehensive array of breast, body and facial treatments to patients located in Tijuana and Southern California. The state-of-the art surgical center boasts an uncompromising level of safety, sterilization and infection control, protecting each and every patient while rejuvenating and enhancing their natural beauty.
Before

After

Before

After

Before

After

Before

After

Before

After

Before

After

Before

After

Before

After

Before

After

Before

After
Dr. Fuentes is a highly experienced plastic and reconstructive surgeon who specializes in post- weight loss body contouring, rhinoplasty, liposculpture, hair implants, fillers, Botox, face and neck lifts, brow lift, and breast augmentation. He and his staff of extensively trained clinicians are focused on providing the finest personalized care, while creating beautiful, natural results that turn dreams into reality. He regularly attends plastic surgery lectures, meetings and conventions to stay informed of new techniques, the latest products, and the most advanced technologies. Dr. Fuentes incorporates such advancements and innovations into his practice to provide patients with optimal cosmetic results.
To schedule a consultation with Tijuana breast implants surgeon, Dr. Fuentes, to discuss your many plastic surgery options and develop a comprehensive treatment plan, contact his Tijuana office at (619) 202-4443.
More About Juan Carlos Fuentes, MD
Juan Carlos Fuentes, MD, graduated first in his class, earning his medical degree from the University of Guanajuato in 1989. After medical school, Dr. Fuentes participated in a select internship program at the Instituto Nacional de la Nutricion in Mexico City. He later completed his general and plastic surgery residency training at Centro Medico Nacional de Occidente in Guadalajara, Jalisco, Mexico. During his plastic surgery residency, Dr. Fuentes served as Chief of Residents. He completed postgraduate fellowship training in aesthetic and cosmetic surgery under the tutelage of Dr. Bruce F. Connell, an internationally renowned teacher in aesthetic surgery. He had additional fellowship training at Southwestern Medical Center, Texas University and with a number of plastic surgeons located throughout the United States.
Dr. Fuentes has authored a number of publications related to the fields of plastic and reconstructive surgery and has lectured both nationally and internationally. He is affiliated with a number of professional medical organizations, some of which include the American Society for Aesthetic Plastic Surgery, the International Society of Aesthetic Plastic Surgery, and the San Diego Plastic Surgery Society.