(800) 824-7295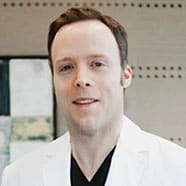 3416 Lovell Ave. Suite 110
Fort Worth, TX 76107
Plastic Surgery with a Holistic Approach for Natural-Looking, Youthful Results
James Goggin, MD, is a board-certified plastic surgeon and founder of Westside Plastic Surgery in Fort Worth, Texas. Dr. Goggin has fostered an excellent reputation forged on trust and compassionate, individualized care for each patient who meets with him for a consultation. His easygoing, humorous bedside manner makes patients feel at ease, calming anxieties and helping them look forward to their procedure with excitement for results. With meticulous attention to detail and close communication after procedures, Dr. Goggin has made Westside Plastic Surgery a trusted and highly respected surgical office where patients feel welcome and comfortable.
Westside Plastic Surgery focuses on holistic care. Our plastic surgeon considers your long-term goals for your face and body before recommending a procedure or treatment plan. Dr. Goggin will answer your questions thoroughly and ensure you understand the details of your plastic surgery and what to expect throughout recovery.
Our educated and compassionate staff work to make new and seasoned patients feel at ease from the first consult to their last follow-up appointment. If you're interested in plastic surgery, contact James Goggin, MD, in Fort Worth, Texas. Schedule a consultation at Westside Plastic Surgery by calling (800) 824-7295.
James Goggin, MD – What Patients Are Saying About Westside Plastic Surgery
"Working with Dr. Goggin and his staff has been a wonderful experience from the start! I had a breast reduction & lift, tummy tuck with diastasis recti & hernia repairs. Dr. Goggin is an artist, and I am so happy with how my body looks already! But the care I received from him, Dolores, & Taylor both before and after my surgery has shown me how much they care about their patients. Dr. Goggin and I talked several times before surgery to be sure we had similar expectations. After, he called and texted with both me and my fiancé, who is my caretaker, to follow up on my post-surgical care. This is in addition to the in-office visits. I would 100% recommend Westside Plastic Surgery to anyone looking to have some cosmetic work done, no matter how big or small!" – Tiffany Hay
"Stop looking… you've found the best!
Dr. Goggin and his team are incredible. They are all caring, listen to your concerns and go above and beyond to make you feel comfortable and valued. My confidence, even at 3 weeks post-op, has skyrocketed. Best decision I made was choosing Westside Plastic Surgery. Thank you, Dr. Goggin, for making this experience exceptional." – Angela Rostamo
"Dr. Goggin and his staff were fantastic. His work is impeccable- I am so pleased with the outcome of my treatment- so much better than I expected. The office is really caring- I would recommend them to all my friends and family." – Michele Solis
"Dr. Goggin was very professional and competent, putting me at ease immediately and explaining in detail any intervention that was recommended. The result of the procedure exceeded my expectations; I was more than satisfied with the follow-up visit. I recommend Dr. Goggin without hesitation. He also has a great staff!" – Carol P.
"I highly recommend Dr. Goggin and his staff. I had a Facelift procedure, and he treated me with care, was very professional and sincere. I appreciated how clear and honest he was about my recovery process and was very patient with me. During my post-op process, I had several questions, and he always treated me with kindness and respect, not to mention a great sense of humor that always help put me at ease. Although my surgery was just 2 months ago and I am still in the recovery phase, I would definitely do this all over again with Dr. Goggin by my side." – James
Learn More About James, Goggin, MD
Dr. Goggin earned his medical degree from the medical branch of the University of Texas in Galveston. He went on to train at the Texas A&M Medical Center by Baylor Scott & White, then completed a fellowship in aesthetic and reconstructive breast surgery under Dr. Dennis Hammond, a world-renowned surgeon. Dr. Goggin's skill and training led him to a competitive fellowship in aesthetic surgery in Sacramento at The Plastic Surgery Center where he honed his surgical skills further. 
The training and experience Dr. Goggin gleaned from these prestigious programs led him to open Westside Plastic Surgery in Fort Worth, Texas, where he provides high-quality plastic surgery. Patients choose Dr. Goggin for his excellent reputation, impressive surgical skills, and dedication to understanding and exceeding their face and body goals.