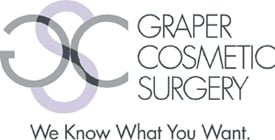 (866) 359-3207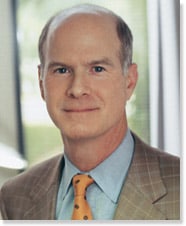 2915 Colsgate Road, Suite 103
Charlotte, North Carolina 28211
Serving plastic & cosmetic surgery patients in Charlotte & the surrounding areas.
With a solid reputation of providing superior medical care for more than 20 years, Graper Cosmetic Surgery pledges safety, honesty, predictability, and privacy for every patient. Founded by renowned, board-certified plastic surgeon, Dr. Robert Graper, Graper Cosmetic Surgery is known as one of the finest aesthetic surgical clinics in the nation.
Before

After

Before

After

Before

After

Before

After

Before

After

Before

After

Before

After

Before

After

Before

After

Before

After
Dr. Graper maintains two on-site, private operating room facilities fully accredited by the Accreditation Association for Ambulatory Health Care, Inc. (AAAHC). In addition, highly qualified, professionally trained staff is on call 24 hours a day, 7 days a week. Patients undergoing treatment at Graper Cosmetic Surgery have the privilege of choosing from a complete collection of intricate cosmetic and reconstructive procedures for the face, breast, and body. Dr. Graper is extensively trained in a variety of surgical procedures and combines unmatched surgical artistry and precision to garner aesthetic results of the highest caliber.
Graper Cosmetic Surgery also features five licensed medical aestheticians who specialize in non-invasive rejuvenation treatments including Photofacial Light Treatments/IPL, silk peels and chemical peels. For lasting results, these highly trained professionals recommend the proper combination of at-home prescription-strength skin care products to maximize in-office treatments. In addition, registered nurses perform a variety of other non-invasive treatments, including Botox, Restylane, Radiesse, Juvederm, and a variety of other wrinkle fillers.
Together, Dr. Graper and his team of esteemed medical professionals are recognized throughout North Carolina for their commitment to the practice of sound, ethical medicine. As a result, Graper Cosmetic Surgery has been featured on numerous television and radio programs.
Dr. Graper is devoted to supporting each Charlotte breast augmentation patient's cosmetic transformation. He invites you to contact Graper Cosmetic Surgery at (866) 359-3207 to learn more about your plastic and reconstructive surgery options.
Dr. Graper and staff also regularly receive praise from satisfied patients:
"Hi Dr. Graper. I love the results of my breast augmentation. Thanks to you and your staff again for a wonderful surgical experience. I am already contemplating my next procedure!!! You guys have been wonderful…" —Jamie, 29, Matthews, North Carolina
"I wanted to thank you and your amazing staff again for all you have done. I have contemplated this procedure for years and now I wish I would not have put myself through all the worry. You and your staff always made me feel completely comfortable and you are all so down to earth and friendly (not what I was expecting at all). I really appreciate that you understood my desire to feel confident and real, yet still very much a mommy and understated. I have a new found sense of self confidence that having 3 kids can sometimes drain out of a woman, and I thank you for that." —Lisa, Charlotte, North Carolina
More About Dr. Robert Graper
Robert Graper, MD, FACS, incorporates art, science, and technology with honesty, integrity, and professionalism to maintain his respected reputation and private practice. A Phi Beta Kappa graduate of the University of North Carolina, Dr. Graper attended medical school at the University of Cincinnati, graduating with honors. He completed both general and plastic surgery residencies at the University of Texas Southwestern in Dallas.
Dr. Graper's practice now focuses on cosmetic surgery, even though his early years included specialized training in reconstructive procedures, such as complex surgeries for cleft lip and palate deformities. (He is the founder of the Greensboro Cleft Clinic and has traveled overseas to volunteer on two missions with Operation Smile to perform these procedures.
A Fellow of the American College of Surgeons, Dr. Graper is a distinguished member of the American Society of Plastic Surgeons, the American Society of Aesthetic Plastic Surgery, and the Mecklenberg County Medical Society.