(914) 421-0113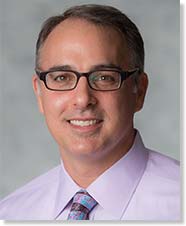 440 Mamaroneck Avenue, Suite 412
Harrison, NY 10528
(914) 421-0113
686 Stoneleigh Ave
Carmel, New York 10512
(914) 421-0113
166 5th Ave, 2nd Floor
New York City, NY 10010
(914) 421-0113
Serving plastic & cosmetic surgery patients in Westchester & the surrounding areas.
Joshua A. Greenwald, MD, FACS, is a board-certified plastic surgeon with expertise in the fields of aesthetic and reconstructive plastic surgery. He specializes in cosmetic surgery of the face, body and breast, performing procedures related to each with the highest level of surgical skill and artistry. With impeccable training and credentials, Dr. Greenwald has helped numerous New York City breast augmentation patients achieve natural-looking results with minimal down time.
Before

After

Before

After

Before

After

Before

After
Dr. Greenwald is associated with Greenwald Plastic Surgery, a state-of-the-art plastic surgery practice located just 20 miles north of Manhattan. Dr. Greenwald provides a full range of plastic surgery procedures to patients from New York, New Jersey and Connecticut with a special emphasis on cosmetic surgery of the face, breast and body, in addition to cancer reconstruction services. Prospective cosmetic surgery patients also have the option of undergoing various nonsurgical procedures such as Botox and Restylane.
Dr. Greenwald and his staff now offer the new minimally invasive SmartLipo procedure in addition to Power Assisted Liposuction, Ultrasound Assisted Liposuction, and Traditional Suction Assisted Tumescent Liposuction. SmartLipo utilizes smaller instruments and specialized technology to remove fat cells for contouring and reshaping areas of the body including the abdomen, love handles, backs, thighs, hips, knees, arms, neck, and chin. SmartLipo is performed in the office under local anesthesia. In addition to removing unwanted fat, SmartLipo also has the added benefit of tightening the overlying skin. There is minimal downtime with SmartLipo as compared with more traditional liposuction techniques.
Dr. Greenwald has full admitting privileges with a number of area hospitals including the White Plains Hospital Center, Northern Westchester Hospital and Putnam Hospital Center. Patients with special circumstances requiring a hospital stay will have all the necessary arrangements coordinated by Dr. Greenwald's office, ensuring their safety and satisfaction.
To schedule a consultation and tour the Greenwald Plastic Surgery facility, contact Dr. Greenwald at his White Plains or Carmel office by calling (914) 421-0113.
More About Joshua A. Greenwald, MD, FACS
Joshua A. Greenwald, MD, FACS, is a highly skilled cosmetic and reconstructive plastic surgeon with more than 13 years of education, training and experience. Dr. Greenwald earned his Bachelor's Degree from Columbia University before attending the New York University School of Medicine where he earned his Doctorate of Medicine in 1995. Following graduation, he remained at NYU where he trained in general surgery. During this time, he did a two-year research fellowship at the New York University Medical Center's Institute of Reconstructive Plastic Surgery. He received numerous awards for his research contributions. He later completed additional fellowship training in plastic and reconstructive surgery at Emory University in Atlanta, Georgia, which is widely recognized as one of the top training programs in the country.

Dr. Greenwald is associated with a number of professional societies including the American Society of Plastic Surgeons. He has published numerous articles on cosmetic and reconstructive surgery in prominent journals including the Aesthetic Surgery Journal and Plastic and Reconstructive Surgery.