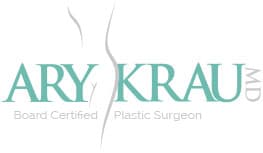 (305) 861-6881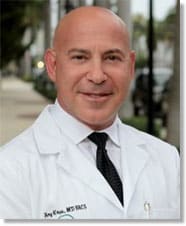 1143 Kane Concourse
Bay Harbor Islands, FL 33154
Serving plastic & cosmetic surgery patients in Miami & the surrounding areas.
Ary Krau, MD, FACS, is a board certified plastic surgeon with more than two decades of surgical experience. He is one of the most in-demand and trusted plastic surgeons in Miami, and consistently strives for excellence in every case. Although he has performed more than 10,000 surgeries, Dr. Krau values a personalized plastic surgery experience, and focuses on each patient's unique needs and goals.
Thousands of individuals have sought Dr. Krau's plastic surgery expertise for their breast enhancement, facial rejuvenation and body contouring needs. Dr. Krau offers a full range of procedures but is especially well known for his breast surgery expertise in breast augmentation and breast lift. Dr. Krau is reputed for his superior breast lift technique.
Before

After

Before

After

Before

After

Before

After

Before

After

Before

After

Before

After
When it comes to breast lifts, Dr. Krau says his renowned technique leaves patients with less scarring and a better shape. "While the traditional breast lift is done with an anchor incision, the technique I use, a vertical mammaplasty, does not require that long horizontal incision," he explains. "Not only do patients have one less scar, but the shape of the breast is better and the longevity of the breast lift is longer."
Dr. Krau explains that, traditionally, surgeons have relied on the skin to reshape and support the breast. However, he says, "We recognized over the years that the skin is a very poor structure for breast support. If you rely on the skin and put too much tension on it, it will stretch and you will be back to square one. The vertical technique relies on the internal structure of the breast or fascial framework for support. That, we know, does have strength and does hold, leaving little tension on the skin itself, less scarring and faster healing. "
To schedule a personal consultation with Dr. Krau to learn more about your cosmetic surgery options, please contact his office by calling (305) 861-6881.
What Do Patients Say about Dr. Krau?
"Dr. Ary Krau is a great surgeon; he is an artist and so caring. Everyone in the office is very sweet and patient. I would never go to another plastic surgeon but Dr. Krau. He's just amazing. I'm so happy with my results." —Maria A.
"THANK YOU Dr. Krau for being an AMAZING surgeon and such a kind and honest man. You and your staff have made me feel so comfortable since day 1 of this experience and I am extremely happy with my results 😉 I am an out of town patient and I would never consider doing any plastic surgeries with any other Dr. in the world!!! I would recommend Dr. Krau to anyone who needs anything fixed because he is a perfectionist and just amazing at his profession, you can feel it and see it in his results. Thank you again for making this experience as great as it was. ;-)" —Shirrel L.
"He is an amazing doctor. He and his staff make you feel like family, always taking care of your needs. I recommended him to a close friend and she absolutely loves him and looks great. Highly recommend him. I love the way I look and how I feel about myself!!!" —Jamie S.
More About Ary Krau, MD, FACS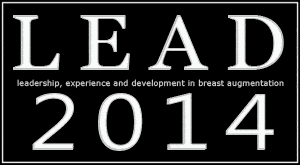 Ary Krau, MD, FACS, earned his medical degree from New York University School of Medicine.

He completed his plastic surgery residency training at King's County Hospital in New York, and fellowship training with Larry B. Robbins at the Miami Heart Institute. Dr. Krau is an active member of the American Society of Plastic Surgeons and American Society for Aesthetic Plastic Surgery, which frequently asks him to lecture to other members. He is also one of 35 cosmetic surgeons nationwide invited to join the Mentor LEAD Program Advisory Board. In addition to his credentials, Dr. Krau also has a warm and friendly demeanor, and believes in delivering a personable, unrushed, intimate approach to patient care.