(310) 271-5954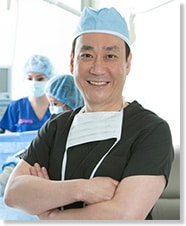 462 N Linden Dr #350
Beverly Hills, CA 90212
Serving plastic & cosmetic surgery patients in Beverly Hills & the surrounding areas.
Charles S. Lee, MD, is a double board-certified surgeon that spent more than seven years studying plastic surgery with some of the leaders in the field. He is one of a handful of surgeons with university-based education in plastic and reconstructive surgery of the entire body; he also has five years of training in the internal structures of the face and nose. In addition to his private practice, Dr. Lee teaches instructional courses for the American Society of Plastic Surgeons and the American Society for Aesthetic Plastic Surgery. He has been featured on "The Oprah Winfrey Show," "Dr. Phil" and "The Doctors."

Dr. Lee offers Beverly Hills plastic surgery patients a wide range of aesthetic and reconstructive options for the face, body and breasts. Individuals looking to enhance their facial appearance or turn back the hands of time may benefit from rhinoplasty, facelift or eyelid surgery. Dr. Lee is also a respected body contouring surgeon that can improve a patient's physique through liposuction, tummy tuck or Brazilian Butt Lift. And, he performs breast surgery for women that want to increase, reduce or lift their breasts. Dr. Lee is completely devoted to his patients' safety and satisfaction with their surgical outcomes.
In addition to surgical procedures, Dr. Lee offers a variety of non-surgical treatments to mask imperfections and refine the facial and body features. Options include CoolSculpting, ThermiTight, laser skin resurfacing, chemical peels and treatment with Botox and dermal fillers.
To schedule a personal consultation with Dr. Lee to learn more about your plastic surgery options, please call Enhance Medical Center at (310) 271-5954.

What Do Patients Say about Dr. Lee?
"I highly recommend Dr. Lee and his team. Simply the best!" —Annie
"I now highly recommend Charles Lee and his team to any Los Angeles patient looking for Asian eyelid surgery, rhinoplasty, or Botox. Dr. Lee is an excellent surgeon, with extensive experience, and he is a very compassionate doctor." —Haena
More about Dr. Charles Lee
Charles S. Lee, MD, graduated from medical school at Washington University in St. Louis and completed a residency in facial, head and neck surgery at Loma Linda Medical Center and a plastic surgery residency program under the plastic surgery pioneer Ralph Millard. Dr. Lee went on to train in muscle transplantation and pediatric plastic surgery, then traveled to Hawaii to train with Dr. Robert Flowers in Asian cosmetic surgery. Dr. Lee joined Dr. Flowers in private practice for several years before relocating to Los Angeles and establishing his current practice, Enhance Medical Center.
Dr. Lee is certified by the American Board of Plastic Surgery and the American Board of Otolaryngology. He teaches for the American Society of Plastic Surgeons and the American Society for Aesthetic Plastic Surgery. He has been featured on numerous television programs and named a RealSelf Top Doctor. Dr. Lee is affiliated with numerous professional organizations, including the American Medical Association, the Rhinoplasty Society and more.