(702) 369-1001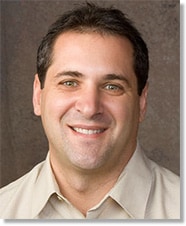 8435 South Eastern Avenue
Las Vegas, Nevada 89123
Serving plastic & cosmetic surgery patients in Las Vegas, Henderson, & the surrounding areas.
Stephen M. Miller, MD, PC, FACS, is a board-certified plastic surgeon who combines artistry with state-of-the-art technology to provide each patient with the best possible appearance-enhancing results. He is a Fellow of the American College of Surgeons and a graduate of the prestigious New York University (NYU) School of Medicine. Dr. Miller is also an Advanced Burn Life Saving Instructor who currently serves on the Medical Executive Committee at the Flamingo Surgery Center. He is highly skilled in advanced hair restoration procedures and his work has been featured on the Discovery Health Channel.
Before

After

Before

After

Before

After

Before

After

Before

After

Before

After

Before

After

Before

After
Dr. Miller performs a wide range of cosmetic procedures, including breast augmentation, breast reduction, breast lift, male breast reduction, male chest sculpting, tummy tuck, liposuction, body lift, eyelid lift and facelift. For patients who are looking to eliminate visible signs of aging and rejuvenate their facial appearance, Dr. Miller offers several non-invasive anti-aging treatments, including Botox injections, laser skin resurfacing, and the wrinkle fillers Juvederm and Restylane. He now also offers the newest technology treatments, including Fraxel repair, Thermage, Smartlipo Triplex and Cellulaze.
Dr. Miller and his experienced medical team strive to provide each patient with compassionate, personalized treatments that focus on physical appearance, as well as emotional wellness. Their guiding principle is to treat each individual with respect while helping them make educated decisions regarding their treatment. Among his Las Vegas plastic surgery patients, Dr. Miller is known as a premier cosmetic specialist who provides the finest medical services in a safe and professional environment.
To schedule a one-on-one consultation with Dr. Miller and learn more about your plastic surgery options, contact his office at (702) 369-1001.
What Do Patients Say About Dr. Miller?
"I am a 45-year-old female working as a registered nurse in Las Vegas. Due to the fact that I work as a nurse, I have a wealth of information on physicians. I had the very fortunate opportunity to come across Dr. Stephen Miller by word of mouth. In March of 2008, Dr. Miller performed liposuction on my inner and back thighs, as well as my hips. My recovery time was quick with barely any discomfort. I am very excited about the results I received. Dr. Miller is not only an excellent plastic surgeon, but is also kind and compassionate. He displays an excellent bedside manner. Dr. Miller and his staff are always available to answer any questions and continue to make you feel comfortable and special from beginning to end." —anonymous
"You have changed my life! Having had tummy tuck and breast lift, the results have me back shopping more than I care to admit. My recovery time, having had both procedures at the same time, was quick and pretty much pain free. Honest! I still find myself looking in the mirror and can't believe the new me. I would gladly give my highest approval to you all and yes, you can use my name and photos any time. Thank you so much for your kindness."
"I had major abdominal surgery when I was a child and three children in my 20s. I had exercised and exercised, but the stomach would not go away. Over the last few years, I have been under a considerable amount of stress with my job and my stomach kept getting bigger. After my husband urged me to get help, we began searching for surgeons to perform a tummy tuck. Dr. Miller came highly recommended from several patients that we had met before we even contacted his office."
"The best part about Dr. Miller is his concern for his patients' safety. He is cautious about what he does and how he does it and he will not put you in jeopardy by doing multiple surgeries at one time. He calls you to see how you are doing after surgery and he is insistent about follow-up visits."
"My procedure was done in September, 2007 and consisted of a tummy tuck, which included putting the muscles back together, and a breast augmentation. I also had liposuction in the abdomen and thigh area in December. I have never been happier in my life as I am today. I feel wonderful, no side effects, but most of all I feel beautiful again. I can look down and see my feet, which is something I have not been able to do in 15 years. I would do it all over again and wouldn't change a thing. Thank you Dr. Miller." —D. Eastman
More About Stephen M. Miller, MD, PC, FACS
Stephen M. Miller, MD, PC, FACS, earned his Bachelor of Arts degree at Union College in Schenectady, New York, and his Doctor of Medicine degree at New York University (NYU) School of Medicine. He completed an internship and a residency, both in general surgery, at Baylor University Medical Center in Dallas, followed by a plastic surgery residency at Kansas University Medical Center. Dr. Miller has participated in several research studies, including several hair restoration studies. He is a member of the American Society of Plastic Surgery.