(202) 741-3241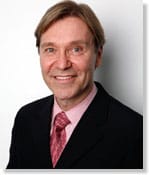 2150 Pennsylvania Avenue
Washington, DC 20037
Serving plastic & cosmetic surgery patients in Washington DC & the surrounding areas.
Michael J. Olding, MD, FACS is a board-certified plastic surgeon who specializes in cosmetic plastic surgery. He is widely respected by his peers for his expertise in cosmetic surgery procedures and has been selected as one of the "Top Docs" by the Washingtonian magazine. Dr. Olding has performed important research related to advancements in plastic surgery procedures and has published his findings in clinical and scientific research publications. He is also a coveted speaker who lectures to other plastic surgeons, both in the United States and internationally, about his findings.
Before

After

Before

After

Before

After

Before

After

Before

After

Before

After
Dr. Olding is an associate professor of surgery and chief of the Division of Plastic and Reconstructive Surgery at George Washington University. He stays on the cutting edge of new developments and has participated in numerous FDA advisory panels to evaluate new treatments and advancements in cosmetic surgery. He brings this comprehensive background and experience to the treatment of each patient.
To determine if you are a candidate or to learn more about cosmetic surgery, contact Dr. Olding's office at (202) 741-3241.
More About Dr. Olding
Michael J. Olding, MD, FACS received his medical degree from the University of Kentucky and completed his fellowship in Plastic and Reconstructive Surgery at McGill University in Montreal, Canada. He maintains hospital privileges at the George Washington University Medical Center, Sibley Hospital and Children's Hospital in Washington D.C. He plays important leadership roles in the major plastic surgery societies, including the American Society of Plastic Surgeons and the American Society of Aesthetic Plastic Surgeons.