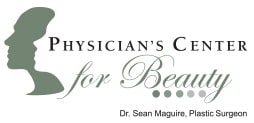 (866) 774-9105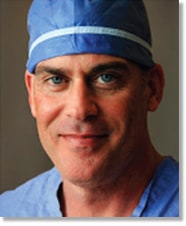 24 Chenoweth Lane
Louisville, KY 40207
Serving plastic & cosmetic surgery patients in Louisville & the surrounding areas.
Sean Maguire, MD, is a fellowship-trained plastic surgeon and head and neck surgeon with more than a decade of experience treating Louisville plastic surgery patients. He was recognized as one of the Nation's Top Plastic and Cosmetic Surgeons and was voted one of Louisville's Top Plastic Surgeons in the Leo Readers' Choice Awards. As a highly respected authority in his field, Dr. Maguire sits on the scientific advisory board for Suneva Medical, belongs to the national speakers' panel for SkinMedica and is an Allergan-certified Platinum Plus provider of BOTOX. Dr. Maguire uses his extensive surgical experience and keen eye for aesthetic detail to deliver gorgeous, natural-looking results to his patients.
Before

After

Before

After

Before

After

Before

After

Before

After

Before

After

Before

After

Before

After

Before

After

Before

After

Before

After
Countless individuals seek Dr. Maguire's plastic surgery expertise for their breast enhancement, facial rejuvenation and body contouring needs. The Louisville cosmetic surgeon offers several types of breast surgery, including breast reduction for both men and women, breast augmentation with saline or silicone implants and breast lift surgery. With these breast procedures, Dr. Maguire can improve the size, shape and position of the breasts. He is also an extremely talented facial rejuvenation surgeon who performs cosmetic facial surgery, including facelift, neck lift, eyelid surgery, brow lift surgery and rhinoplasty to combat visible signs of facial aging or to restore a sense of harmony to facial features. In addition, Dr. Maguire offers body sculpting procedures, including liposuction to eliminate stubborn deposits of fat from nearly any area of the body as well as tummy tuck surgery and other body lift procedures to remove excess, sagging skin and repair the underlying tissue structures, for a firmer, sleeker profile.


Physician's Center for Beauty is also home to Louisville's premier medical spa, where Dr. Maguire offers a range of nonsurgical cosmetic treatment options for patients who would like to enhance the aesthetic effects of cosmetic surgery or for those who would like to address visible signs of aging but are not yet ready to pursue surgical treatment. Some of the popular nonsurgical treatments available at Physician's Center for Beauty include: BOTOX Cosmetic treatment to relax the muscles in the treatment area, thereby smoothing out the overlying wrinkles; dermal fillers to restore volume to areas of the face that lack fullness or to enhance certain facial features, such as the lips; laser procedures, including hair removal, tattoo removal and skin resurfacing; and skincare treatments including medical-grade facials, microdermabrasion and chemical peels.
To schedule a personal consultation with Dr. Maguire to learn more about your cosmetic surgery or nonsurgical treatment options, please contact Physician's Center for Beauty by calling (866) 774-9105.
What Do Patients Say About Dr. Maguire?
"Dr. Maguire has always offered all of the options and is considerate of my budget. Most importantly is the trust and confidence I have with Dr. Maguire. I have been a client for several years and he has never failed to satisfy my needs. Thank you Dr. Maguire." —Deborah W.
"Dr Maguire did some eye surgery and I have been very happy with the results. I also come in for other procedures. I am very satisfied and have brought in several friends for treatments." —Sally G.
"Can't say enough good things!!!!! So very very happy!! Wonderful experience an amazing staff!!!!" —Linda M.
More About Sean Maguire, MD
Sean Maguire, MD, earned his bachelor's degree from Washington University in St. Louis. He graduated magna cum laude from the University of Louisville School of Medicine, earning his Doctor of Medicine degree and being inducted into the prestigious Alpha Omega Alpha Medical Honor Society. Dr. Maguire performed a residency in head and neck surgery at the University of Louisville and was selected as chief resident. He also completed a plastic, reconstructive and hand surgery residency at the University of Cincinnati. Dr. Maguire then fulfilled an advanced training fellowship in aesthetic and laser surgery with Dr. S. Larry Schlesinger in Maui, Hawaii. Dr. Maguire became board certified in otolaryngology (head and neck surgery) in 1997 and board certified in plastic surgery in 2001. He has authored several book chapters and scientific articles that have been published in peer-reviewed journals. Recently, Dr. Maguire was involved in research pertaining to face transplantation with University of Louisville School of Medicine scientists.