(888) 723-9284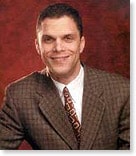 10413 NE 37th Circle
Building 3, Suite B
Kirkland, WA 98033
4005 Colby Avenue
Everett, WA 98201
Serving plastic & cosmetic surgery patients in Seattle & the surrounding areas.
David Pratt, MD, FACS is a board-certified plastic surgeon who has extensive experience in a variety of cosmetic and reconstructive surgery procedures. He specializes in body contouring techniques, such as tumescent power assisted liposuction, abdominoplasty, breast augmentation, breast lift, and male breast reduction. He is also an expert with aesthetic surgery of the face, including facelifts, blepharoplasty (eyelid surgery), lip augmentation, rhinoplasty, and chin and cheek implants.
Before

After

Before

After

Before

After

Before

After

Before

After

Before

After

Before

After

Before

After

Before

After
Dr. Pratt works closely with each patient to define surgical goals and to develop a plan for achieving stunning and natural-looking results. He combines his extensive surgical training, exceptional artistic surgical skills, and the highest quality pre and post operative care to ensure an enjoyable, comfortable, and safe experience.
To schedule a consultation with Seattle breast augmentation surgeon Dr. Pratt to discuss your cosmetic or reconstructive surgery options, contact Pratt Plastic Surgery at (888) 723-9284.
Mommy Makeover in Seattle, Kirkland and Everett
Dr. Pratt specializes in mommy makeovers, a uniquely tailored set of procedures designed to help women restore their figures following pregnancy. Through a combination of sophisticated procedures, including tummy tuck (abdominoplasty), breast augmentation with or without breast lift, liposuction and a lower body lift, if necessary, Dr. Pratt has the ability to sculpt the post-partum body and restore breast volume and perkiness, eliminate stretch marks and lift sagging buttocks and thighs.
Dr. Pratt is a highly regarded body sculpting specialist who has helped many women achieve stunning, natural-looking body contours. In fact, more than 80 percent of his patients seek him out to undergo the mommy makeover procedure. He has successfully performed mommy makeovers on patients as young as 20 and as old as 65.
What Dr. Pratt's Patients Have to Say
"It means a lot to have a doctor who is as talented and as caring as you are." —M.L., Retired
"Thank you, for your expertise in re-sculpting and enhancing my nose. I feel so lucky that you were here to perform my surgery." —J.H., Attorney
"I appreciate what you've done for me. I shall never forget your kindness." —Y.K., Phlebotomist
"You are awesome! You don't know how happy I am with my Breast Reduction surgery results! You're the best, and anyone who needs a referral–have them call me!" —A.S., Marketing Manager
"Thank you very much for all the kind and thoughtful care I have received. You are great!" —M.S., Homemaker
"I wanted to say thank you for being so patient with me and my decision process about my surgery. I appreciate you taking the time to explain things to me. God Bless." —T.P., Animal Health Technician
"I want to be sure you know how pleased I am with the breast surgery you did for me." —L.L., Retired
More About Dr. Pratt
David Pratt, MD, FACS graduated with honors from Boston College in 1980 before earning his medical degree from The George Washington University School of Medicine in Washington D.C. He trained in General Surgery at the University of Nevada and the University of Kansas Medical Center in Kansas City, Kansas. He also taught medical students and residents while serving as Chief Resident in General Surgery at the University of Kansas.
Dr. Pratt was certified in General Surgery by the American Board of Surgery and completed 2 years of additional fellowship training, specializing in the field of Plastic, Reconstructive, and Cosmetic Surgery at the Oregon Health Sciences University. He is currently certified by the American Board of Plastic Surgery.
Dr. Pratt is affiliated with a number of professional medical societies. He is a Fellow of the American College of Surgeons, a Diplomat of the National Board of Medical Examiners, and a member of the American Society of Plastic Surgeons, the Northwest Society of Plastic Surgeons, and the Washington Society of Plastic Surgeons. In addition, Dr. Pratt was voted one of America's Top Physician by Consumer' Research Council of America.