(858) 454-7546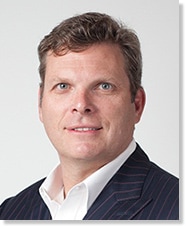 7746 Herschel Ave.
La Jolla, CA 92037
Serving plastic & cosmetic surgery patients in San Diego & the surrounding areas.
Brian Reagan, M.D., F.A.C.S., is the founder of True Beauty San Diego Aesthetic Surgery & Medicine, a premier plastic surgery practice serving La Jolla and the surrounding San Diego area. A fellowship-trained and board-certified plastic surgeon, Dr. Reagan is highly regarded for his expertise, not only as a surgeon but as an author and speaker as well. Dr. Reagan has published several award-winning scientific articles and presented on his areas of interest, including facial rejuvenation and rhinoplasty. Dr. Reagan has been featured on local media outlets, including ABC 10, and recognized as one of the "Best Plastic Surgeons in San Diego" by San Diego Magazine, and "Best Plastic Surgeons in La Jolla" by La Jolla Light Newspaper.

Dr. Reagan offers La Jolla and San Diego patients an array of cosmetic options for the face, body and breasts. Individuals who are interested in turning back the clock or improving their facial proportions can benefit from facelift or rhinoplasty. An accomplished body contouring surgeon, Dr. Reagan can address fat pockets and lax skin that are resistant to weight loss efforts through cosmetic procedures such as tummy tuck and liposuction. He also offers breast augmentation, breast lift and breast reduction to improve the shape, size and proportions of the breasts. Dr. Reagan consistently achieves successful results by tailoring plastic surgery procedures to the specific needs and goals of his patients.
Patients who wish to enhance their appearance without the commitment of surgery can benefit from a minimally invasive treatment with Dr. Reagan. He offers Botox, dermal fillers, facial peels and laser skin resurfacing to minimize the appearance of wrinkles, fine lines and other signs of aging and sun damage.
To learn more about cosmetic treatment with Dr. Reagan, schedule a consultation. Call True Beauty San Diego Aesthetic Surgery & Medicine at (858) 454-7546, or visit www.truebeautysd.com.
What Do Patients Say About Dr. Reagan?
"I had the best experience with Dr. Reagan. The moment I met him I knew I could trust his word and advice regarding my procedure. He knew exactly what to do and I was over the top happy with my results. He gets personal with you and ensures you are comfortable every step of the way. His staff is excellent as well, very friendly and helpful."
"I had three consultations for a breast revision after one of my 18 year old implants failed. I knew right away that Dr. Reagan was the right choice he addressed all my concerns, was very knowledgeable and put my mind at ease knowing I was in good hands. I am six weeks post op and could not be happier with the results. If you're looking for an amazing doctor I highly recommended Dr. Reagan."
"Dr. Reagan did a fantastic job on my revision rhinoplasty due to a bicycle accident I had years ago. I am sincerely pleased with the results and will go back to him for other procedures."
More about Dr. Reagan
Brian Reagan, M.D., F.A.C.S., received his undergraduate degree from the University of California, San Diego and his medical degree from Cornell University Medical College. Dr. Reagan completed his residency in general surgery at New York Hospital-Cornell Medical Center, as well as a research fellowship at Cornell Medical Center's The Wound Healing Laboratory Department of Surgery, and a clinical fellowship at Cornell Burn Center. Prior to founding True Beauty San Diego Aesthetic Surgery & Medicine in 2000, Dr. Reagan completed his residency in plastic surgery at the University of Texas Southwestern in Dallas.
As a Fellow of the American College of Surgeons, Dr. Reagan stays abreast of the latest advances in plastic and reconstructive surgery. He is an active member of the American Society of Aesthetic Plastic Surgery and the American Society of Plastic Surgeons. Dr. Reagan has won numerous awards, including "Top Doc" and the "Physician of Exceptional Excellence" from the San Diego County Medical Society.