(866) 644-4317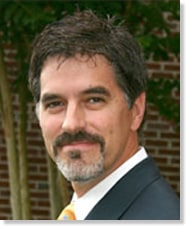 1506 Professional Court
Dalton, Georgia 30720
Serving plastic & cosmetic surgery patients in Chattanooga & the surrounding areas.
Joel A. Williams, III, MD, FACS, is a board-certified plastic surgeon with years of experience in plastic surgery. In order to deliver the best possible care and results to his patients, Dr. Williams stays abreast of the latest techniques and technologies by routinely attending continuing education courses and seminars. He is frequently invited to lecture on a variety of topics pertaining to plastic surgery. In addition, Dr. Williams has been featured in numerous print articles and has appeared on a number of TV programs.
Before

After

Before

After

Before

After

Before

After
Dr. Williams offers a wide range of plastic surgery procedures for the face, body and breasts, including breast augmentation, breast reduction, breast lift, breast reconstruction, liposuction, tummy tuck, thigh lift, upper arm lift, male breast reduction, facelift, rhinoplasty, eyelid surgery, ear pinning and forehead lift. He also performs a variety of non-surgical beautification procedures such as microdermabrasion, Botox, injectable fillers, lip enhancement and laser photo facial.
Dr. Williams' state-of-the-art practice features an on-site Day Surgery and Recovery Center. Fully equipped with the latest technologies, and accredited by the Accreditation Association for Ambulatory Health Care (AAAHC), the center ensures maximum patient safety and privacy in a comfortable setting.
To schedule a one-on-one consultation with Dr. Williams and learn more about your plastic surgery options, please contact Williams Plastic & Reconstructive Surgery at (866) 644-4317.
More About Joel A. Williams III, MD, FACS

Joel A. Williams III, MD, FACS, received his undergraduate degree at Rhodes College and his medical degree from the University of Tennessee College of Medicine. He completed a five-year residency in general surgery and trauma surgery at the University of Missouri in Kansas City, where he was selected as chief resident. He continued his training in plastic surgery at the prestigious Institute for Plastic Surgery of Southern Illinois University. Dr. Williams is affiliated with several professional organizations, including the American Society of Plastic Surgeons and the Whitfield County Medical Society.
Dr. Williams also helps breast augmentation Dalton patients. To learn more, please visit our page dedicated to this topic.