(800) 239-9869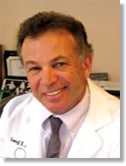 525 South Drive, Suite 203
Mountain View, CA 94040
Serving plastic & cosmetic surgery patients in South Bay including San Jose & Mountain View.
Samuel N. Pearl, MD, has been Medical Director and owner of the Pearl Plastic Surgery Center since its inception in 1985. For more than 25 years, he has turned patients' dreams into reality, and he is well known for producing artistic, natural-looking results. He is able to provide all his surgical and nonsurgical services in his accredited on-site facility, and is very proud of his staff members, who pride themselves in providing personalized service, in an effort to "wow" his patients. Dr. Pearl is certified by the American Board of Plastic Surgery, treating patients seeking plastic surgery in San Jose, Palo Alto, Mountain View and the surrounding area. He has been the recipient of numerous awards and accolades over the span of his career, including Vital's Patients' Choice Award from 2009 through 2013 and Castle Connolly's Top Doctor Distinction from 2000 through 2010 and again in 2013. The San Jose plastic and reconstructive surgeon has been a frequent volunteer, donating his reconstructive plastic surgery services to underserved communities around the world, including those in Central America, South America, Africa and throughout the South Pacific. Dr. Pearl is dedicated to treating each patient with respect, compassion and honesty. He combines keen artistic ability with meticulous surgical skill to deliver stunning, natural-looking results.
Before

After

Before

After

Before

After

Before

After

Before

After

Before

After

Before

After

Before

After
Mountain View and San Jose cosmetic surgery patients seek Dr. Pearl's expertise in a range of breast enhancement, body contouring and facial rejuvenation procedures. He provides breast surgery, including breast augmentation, breast reduction and mastopexy (breast lift), to address the shape, size and positioning of the breasts. Dr. Pearl has developed a reputation in recent years as the go-to plastic surgeon for male breast reduction (gynecomastia treatment), using a combination of VASER-assisted ultrasound liposuction and excision of breast tissue to produce outstanding results. He offers body sculpting surgery, including tummy tuck and body lift procedures, to eliminate excess skin, as well as VASER-assisted and S.A.F.E. liposuction to remove stubborn deposits of localized fat from almost any area of the body. He is also a talented facial rejuvenation surgeon performing facelift, eyelid surgery and brow lift to improve visible signs of facial aging, and rhinoplasty and chin augmentation to bring a sense of balance to facial features. Dr. Pearl is well known for producing long-lasting, natural-looking results by utilizing a deep-plane facelift technique; he has been using this technique for more than 15 years.
For individuals who are not yet ready to pursue cosmetic surgery or who would like to enhance their cosmetic surgery results, Pearl Plastic Surgery Center also offers a host of nonsurgical treatment options. These include BOTOX cosmetic treatment to smooth out wrinkles, as well as Juvéderm, Restylane and Radiesse dermal fillers to restore softness to certain areas of the face. Dr. Pearl provides a variety of cosmetic laser treatment options designed to give patients healthy, younger-looking skin.
Another of Dr. Pearl's specialties is restoring volume to the aging face. Volume restoration is ideally accomplished with structural fat grafting, a surgical procedure that is usually performed under local anesthesia with IV sedation. During fat grafting, Dr. Pearl uses liposuction to remove fat from one area of the body, purifies it and then re-injects it into another area of the body to provide enhancement. To achieve excellent facial volume restoration results without the use of surgery, Dr. Pearl uses Sculptra and the new Voluma from Allergan.
Finally, Carol MacDonald, the fabulous aesthetician at Pearl Plastic Surgery, provides outstanding skin care services. She can customize a skin care treatment regimen to help patients with various skin types achieve or maintain glowing skin.
To schedule a personal consultation with Dr. Pearl to learn more about your plastic surgery or nonsurgical cosmetic treatment options, please contact Pearl Plastic Surgery Center by calling (800) 239-9869 today.
What Do Patients Say About Dr. Pearl?
"I was very impressed with Dr. Pearl and his staff. He's my plastic surgeon for life." —anonymous
"Dr. Pearl, your center, staff, colleagues, and yourself are exemplary for your professional demeanor, warmth, and kindness. This attitude by everyone in your office has made this experience not only satisfying, but downright pleasurable. Thank you! You are the best!" —anonymous
"Everyone was excellent, and always cheerful and helpful. I give this office 100% on behalf of my care. Thank you so much all of you taking good care of me. I love my result!" —anonymous
More About Samuel N. Pearl, MD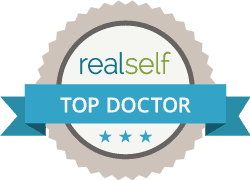 After earning his Bachelor of Arts degree in biology at Rutgers University in New Brunswick, N.J., Dr. Pearl received his Doctor of Medicine degree at SUNY Upstate Medical Center in Syracuse, N.Y. He then completed both a surgical internship and a subsequent residency in general surgery at the prestigious Stanford University Medical Center. Dr. Pearl fulfilled a residency in plastic and reconstructive surgery at the University of Wisconsin, where he was elected and served as chief resident during his final year.
Dr. Pearl is certified by the American Board of Plastic Surgery and is an active member of ASPS, ASAPS, CSPS, AMA and the Santa Clara Medical Society.